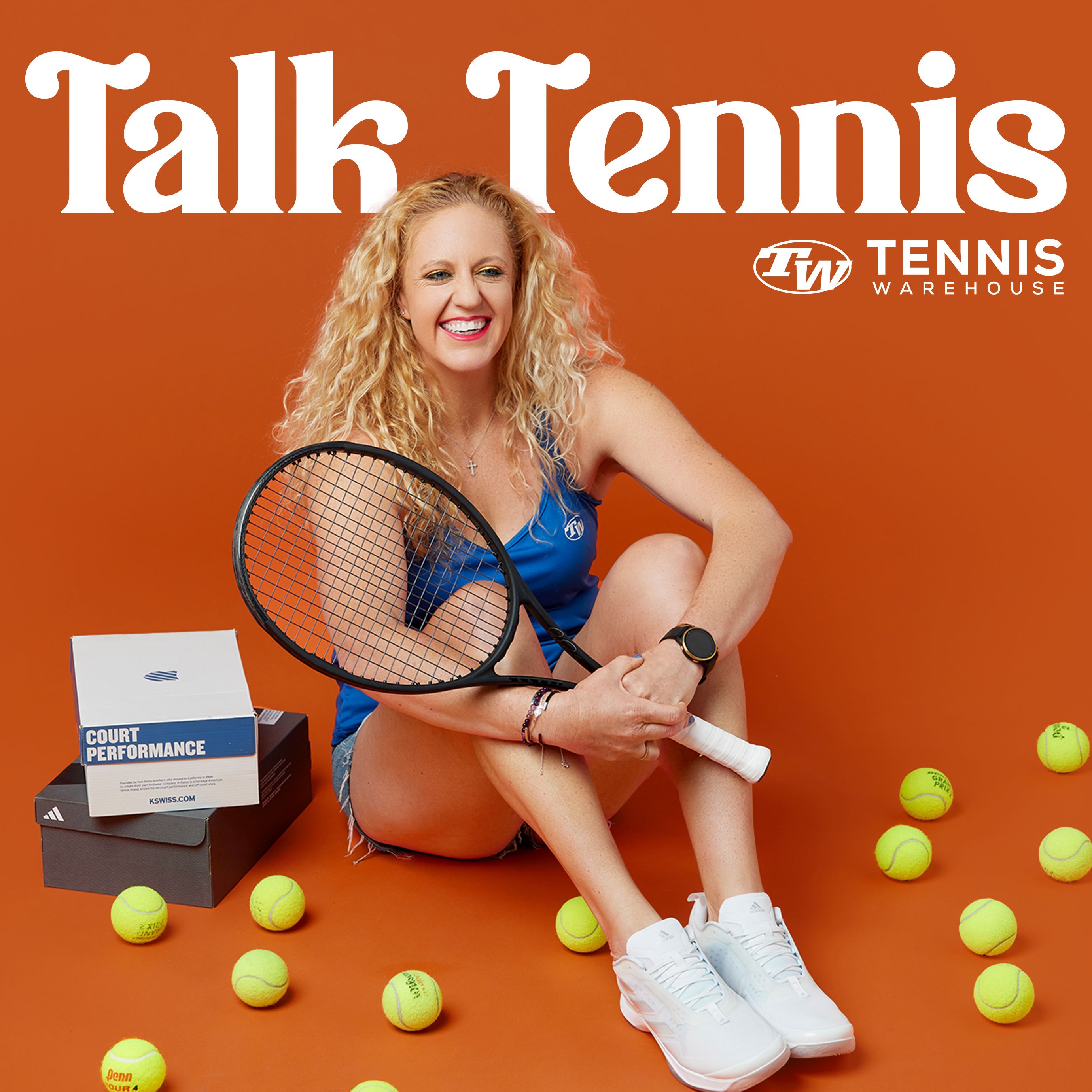 Created for the tennis enthusiast & players of all ages and levels! Get a peek behind the scenes from WTA & ATP pros, industry experts, the physics behind tennis & gear guides! You'll stay up to date & well versed in all things tennis and learn more than you can imagine about gear (think: racquets, shoes, strings and MORE)! Powered by Tennis Warehouse.
Episodes
Tuesday May 30, 2023
Tuesday May 30, 2023
You asked, we answered! In the first of a 2-part episode, Dennis Fabian (Global Manager for HEAD Racquets, Bags, Accessories) joins us to answer ALL (well, almost ALL) of your questions! Everything and anything goes! 
In this episode we cover the following: 
How do the mains and crosses of Lynx Spin 2 work together to enhance spin? Does the stiffness of each string play any role in the spin-potential?
Head's String lineup from top to bottom explained
How does color play into playability of string?!
How are strings developed?! What's the process of making a string?!
What are other good hybrids?!
and more...!
If you have any further questions or want to continue the conversation?! Email us at podcast@tennis-warehouse.com  
Shop with us for all your TENNIS needs all over the WORLD:
🇺🇸 Tennis Warehouse -- http://www.tenniswarehouse.com
🇪🇺 TW Europe -- http://tenniswarehouse-europe.com  
🇦🇺 Tennis Only AUS -- http://tennisonly.com.au  
Happy Hitting!