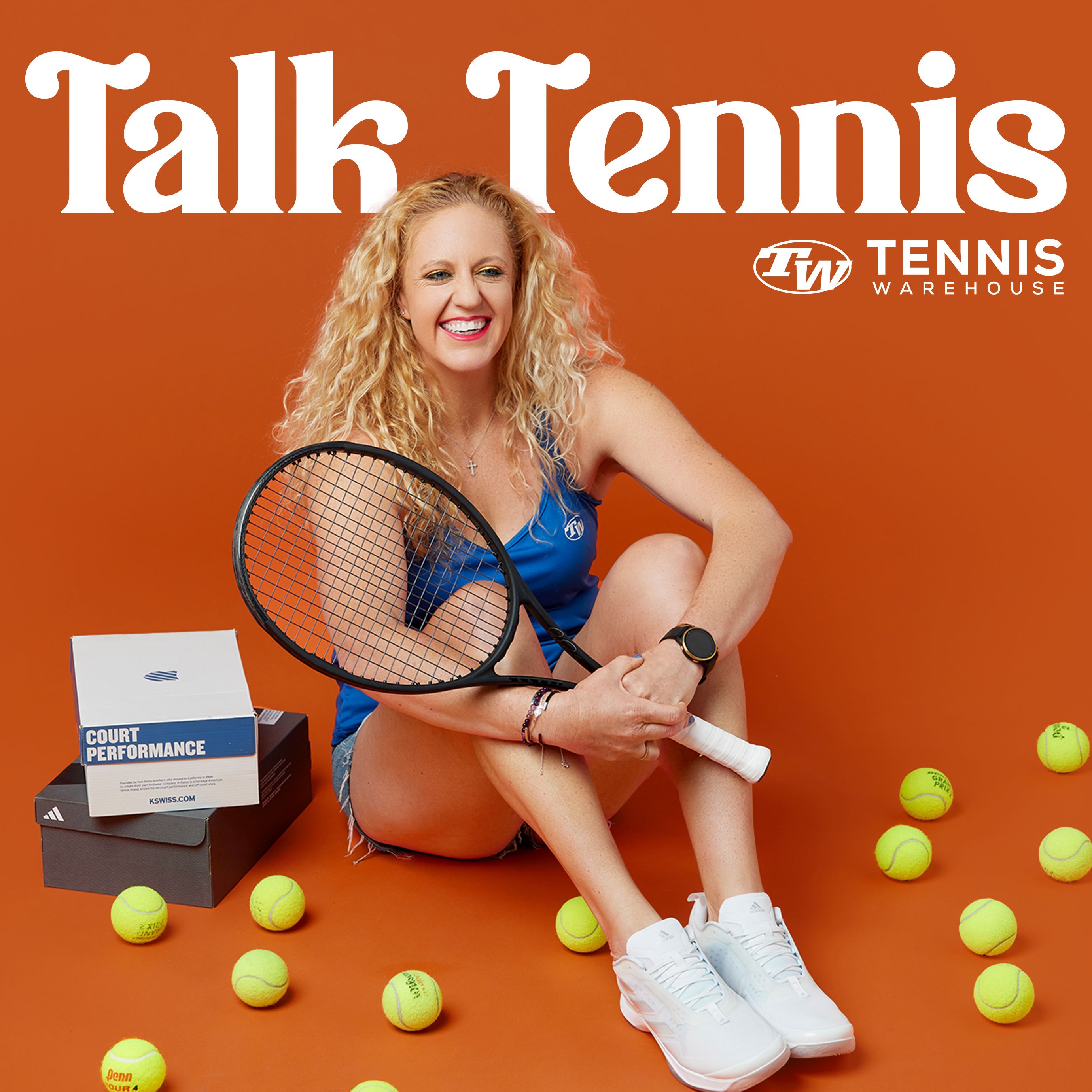 Created for the tennis enthusiast & players of all ages and levels! Get a peek behind the scenes from WTA & ATP pros, industry experts, the physics behind tennis & gear guides! You'll stay up to date & well versed in all things tennis and learn more than you can imagine about gear (think: racquets, shoes, strings and MORE)! Powered by Tennis Warehouse.
Episodes
Tuesday Jul 11, 2023
Tuesday Jul 11, 2023
The SHIFT Racquets are almost here (launching July 14th to be exact!)! Wilson has developed their newest family of tennis racquets with extensive feedback from top coaches and elite players from around the world, including some of you! In this episode, Michael Schaeffer, the Global Product Director for Racquet Sports at WILSON joins us to talk about the process of creating a new franchise of racquets! 
In this episode we cover: 
- How Wilson began working on the prototypes and how long it has taken to go from initial concepts to full production as well as their GLOBAL playtest (think: SHIFT origin story)
- What sets Shift apart from other racquets & what is the most significant technology
- Where the SHIFT racquets fit in the Wilson lineup and who these racquets are for
- How important player feedback was in the development
- Best string set up for SHIFT 
- Success stories from concept to creation
- What do they feel like?! A Blade? or an Ultra?! or a Clash?!
- and more!
0:00:01 intro, Michael Schaeffer, Global Product Director at WILSON Racquet Sports 0:01:00 Clash and lessons learned to create Shift
0:01:28 SHIFT concept to creation & where it fits in the Wilson Lineup
0:02:20 Wilson playtesting
0:03:47 feedback from playtesting and the next steps
0:08:00 making the prototype play even better
0:09:29 Innovation at Wilson & bending technologies
0:10:05 changing the way racquets bend! flexible & stable = vertical bending
0:12:16 definition of VERTICAL BENDING
0:14:05 Question, "Wilson says how plush and soft these racquets are but the spec says the racquet's stiffness rating is high -- EXPLAIN!"
0:16:10 explain the feel of what SHIFT is like in your hands
0:18:50 Shift 99 Pro
0:21:14 "Are we going to see this technology in more Wilson racquets?" & Wilson family segments
0:22:46 Pros testing the Shift racquets and who the pro influence (and yes, I meant Madison Brengle, not Lauren!)
0:25:10 Prototype vs. Final cosmetic & consumer feedback
0:28:30 WHEN WILL GROMMETS BE AVAILABLE?!?!?
0:29:10 What is the best string set up for the SHIFT racquets?!
0:31:10 What players are you targeting for the Shift racquets? Who should be using Shift?!
0:33:00 Michelle's playtest feedback
0:34:15 How the prototype changed due to feedback and what the racquet now offers
0:35:00 "Will more versions of the SHIFT racquets come out in 2023?"
0:37:10 Any fun stories to share from the journey of SHIFT?! & how many prototypes were there?!
0:41:20 "blind" playtesting
0:43:30 Why you should try SHIFT no matter what :) Thank you for listening!
If you have any further questions or want to continue the conversation?! Email us at podcast@tennis-warehouse.com  
Shop with us for all your TENNIS needs all over the WORLD:
🇺🇸 Tennis Warehouse -- http://www.tenniswarehouse.com
🇪🇺 TW Europe -- http://tenniswarehouse-europe.com  
🇦🇺 Tennis Only AUS -- http://tennisonly.com.au  
Happy Hitting!