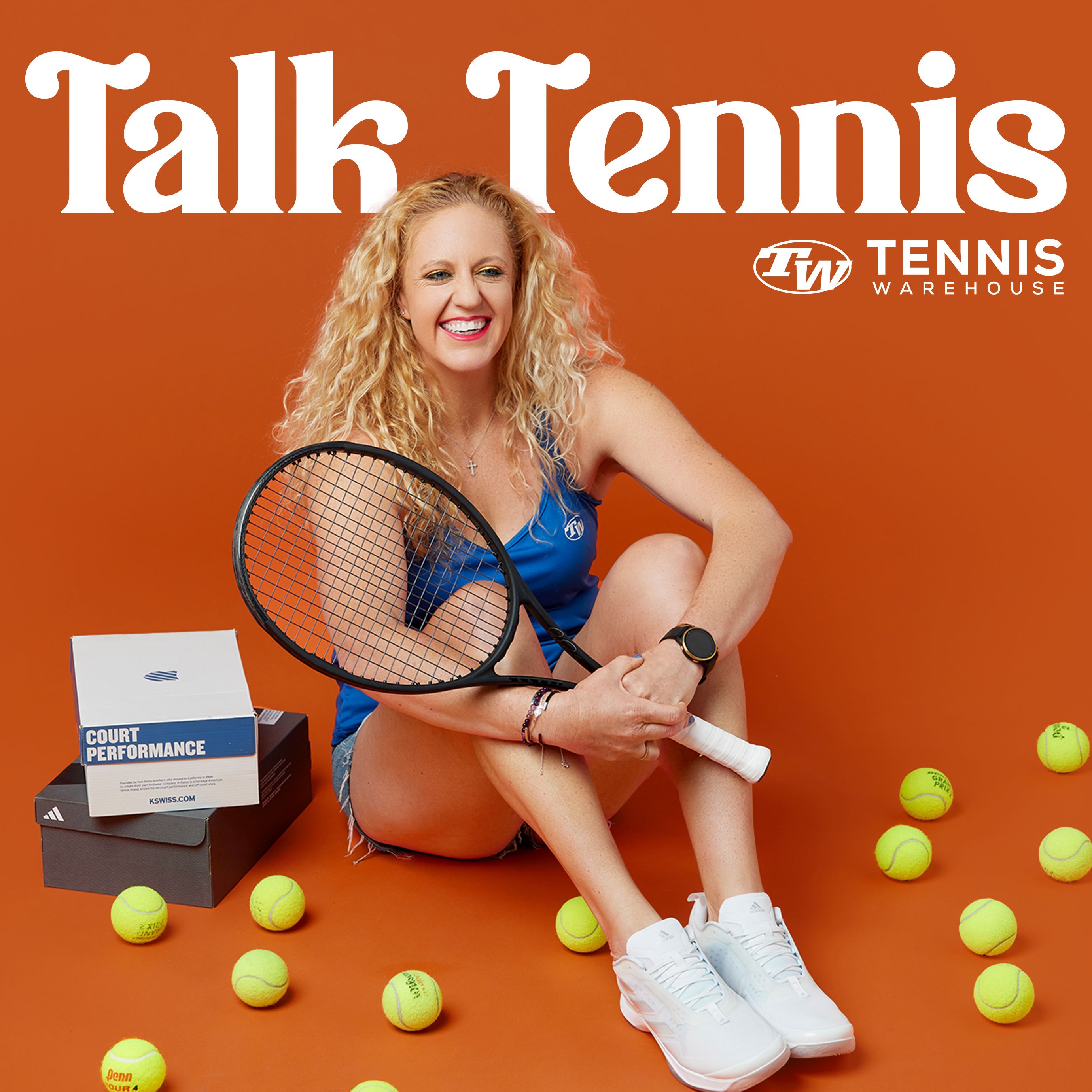 Created for the tennis enthusiast & players of all ages and levels! Get a peek behind the scenes from WTA & ATP pros, industry experts, the physics behind tennis & gear guides! You'll stay up to date & well versed in all things tennis and learn more than you can imagine about gear (think: racquets, shoes, strings and MORE)! Powered by Tennis Warehouse.
Episodes
Tuesday May 16, 2023
Tuesday May 16, 2023
She's a WTA Pro who won her 1st Grand Slam this year in Australia, has an Olympic Medal and some of the best volleys in the game! Luisa Stefani joins us to talk about how Sense Arena virtual tennis has helped her come back from her big injury. He is a former pro and college player who previously worked on the WTA and is now the Vice President of Sense Arena, Yannick Yoshizawa. And they both happen to be from Brazil, so we brought the energy and chemistry for you! 
In this episode we learn what virtual tennis even is when using Sense Arena and how it can help our brains and offer cognitive work. With a focus on the mind body connection, our guests explain how to use this tool no matter if you are newer to tennis, a lifelong player, working on your pro status or just a competitor looking to improve! 
Tune in for a really cool chat about virtual tennis and ways Sense Arena can help improve your game! 
Learn more here: https://tennis.sensearena.com/
If you have any further questions or want to continue the conversation?! Email us at podcast@tennis-warehouse.com  
Shop with us for all your TENNIS needs all over the WORLD:
🇺🇸 Tennis Warehouse -- http://www.tenniswarehouse.com
🇪🇺 TW Europe -- http://tenniswarehouse-europe.com  
🇦🇺 Tennis Only AUS -- http://tennisonly.com.au  
Happy Hitting!