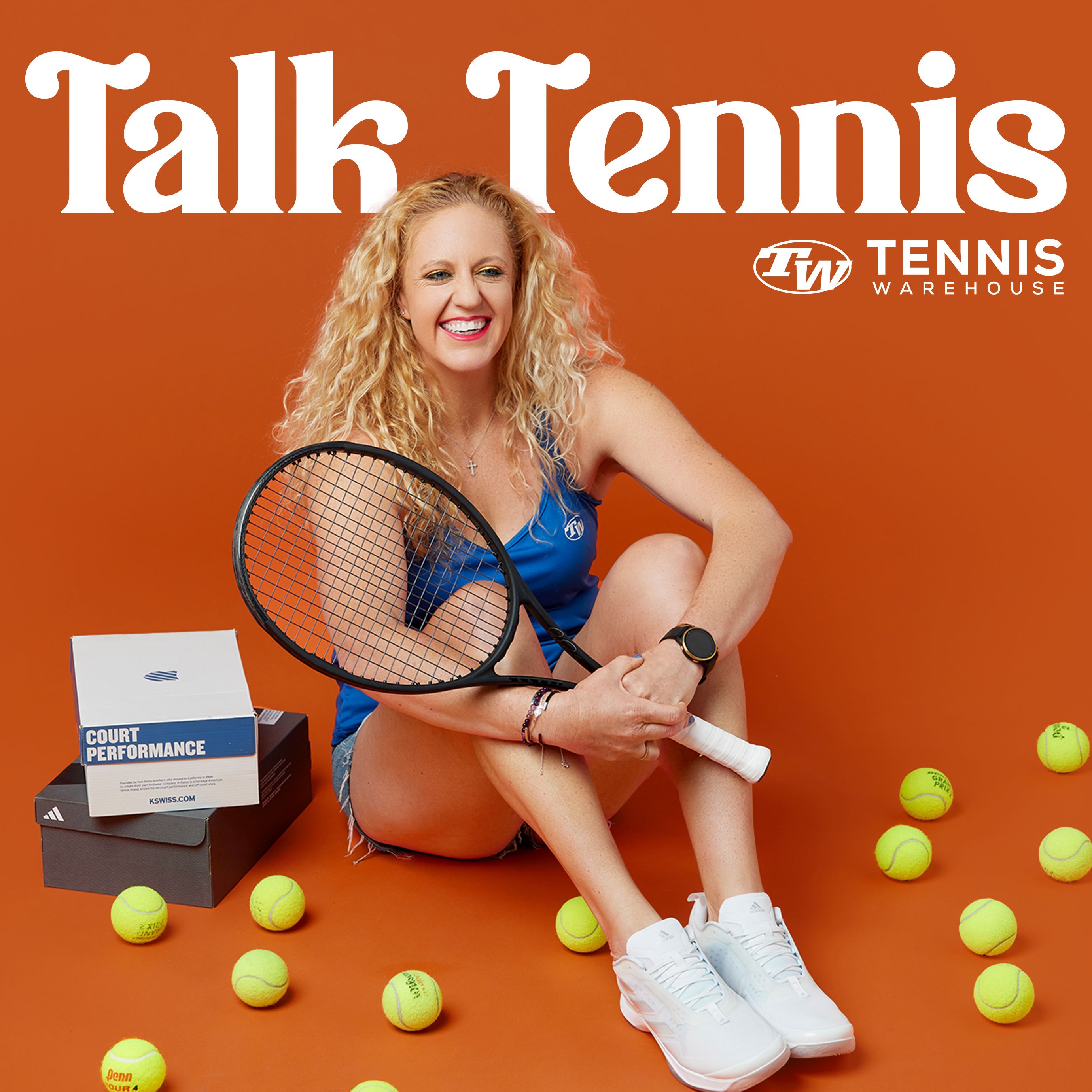 Created for the tennis enthusiast & players of all ages and levels! Get a peek behind the scenes from WTA & ATP pros, industry experts, the physics behind tennis & gear guides! You'll stay up to date & well versed in all things tennis and learn more than you can imagine about gear (think: racquets, shoes, strings and MORE)! Powered by Tennis Warehouse.
Episodes
Tuesday Jul 25, 2023
Tuesday Jul 25, 2023
Just in time for the heat of the summer, we are having an open discussion around the importance of hydration during tennis training and competing!
Jess Cerra, VP Product and Community Development at Salt Stick AND pro cyclist &
Danielle Lao, aka the little giant, D.lao, pro player, 2 time All American at USC and an all around stellar athlete are sitting down to talk all about the ins and outs of hydrating for tennis, training and to ensure peak performance as any level athlete! 
We talk about:
- Who is SaltStick? Who started it and why?
- Salt Stick partners and pro athletes 
- Cycling to cross train
- What does your on court and off court training look like
- Personal struggles of hydration
- Salt Stick products explained
- What items are best suited for league players or people who play tennis and still might be playing a lot but aren't training like elite athletes
- How will Salt stick help me as an athlete? If I'm not working out, can I take/use saltstick?
- Sports drinks vs. salt stick products
- What is Dysautonomia
- Electrolyte supplementation 
- Sodium vs. salt
- Why do we sweat? and why do some people sweat more than others – how does humidity effect this?
- What do we sweat?
- Any way you can change your sweat amount or type?
- Debunk some hydration myths!
If you have any further questions or want to continue the conversation?! Email us at podcast@tennis-warehouse.com  
Shop with us for all your TENNIS needs all over the WORLD:
🇺🇸 Tennis Warehouse -- http://www.tenniswarehouse.com
🇪🇺 TW Europe -- http://tenniswarehouse-europe.com  
🇦🇺 Tennis Only AUS -- http://tennisonly.com.au  
Happy Hitting!