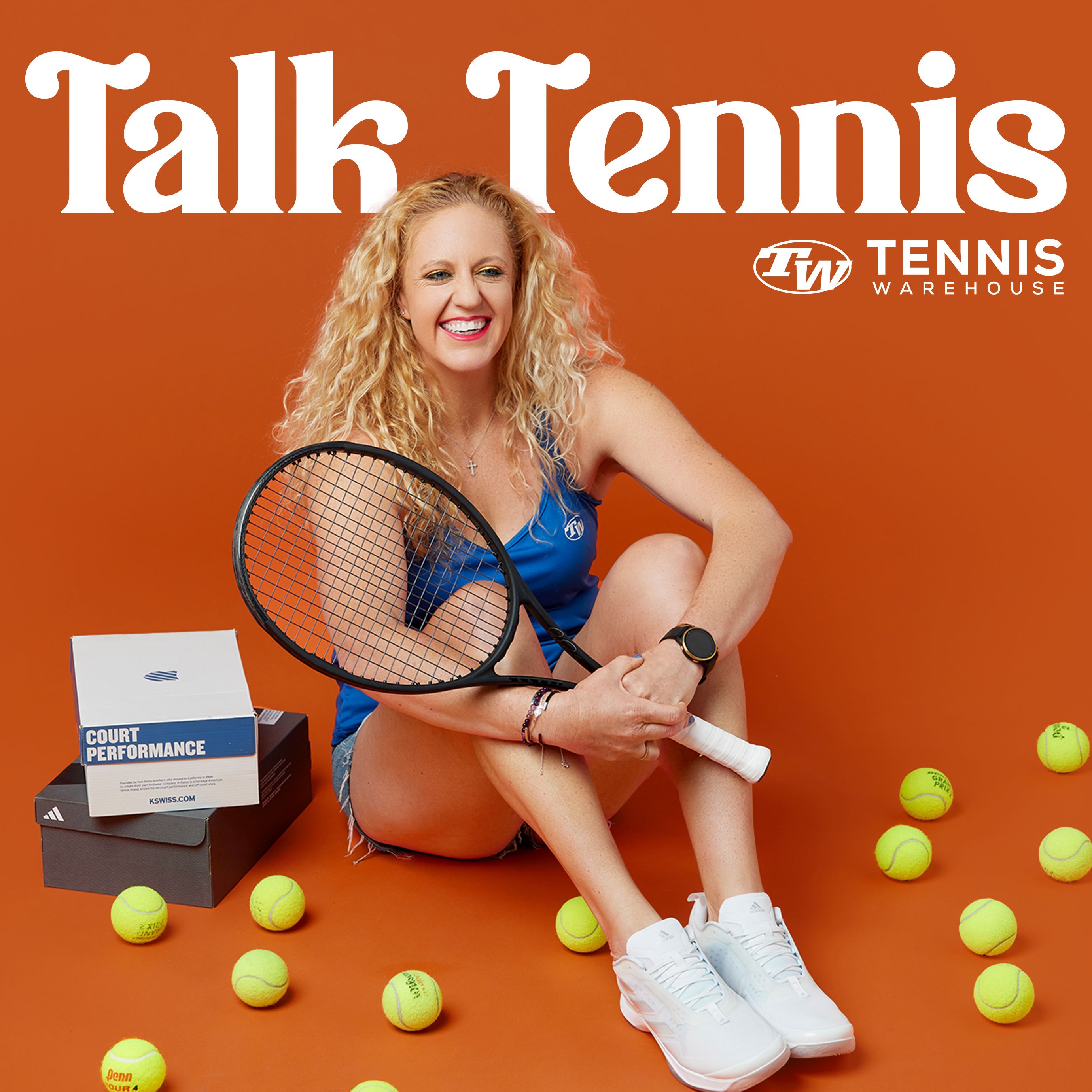 Created for the tennis enthusiast & players of all ages and levels! Get a peek behind the scenes from WTA & ATP pros, industry experts, the physics behind tennis & gear guides! You'll stay up to date & well versed in all things tennis and learn more than you can imagine about gear (think: racquets, shoes, strings and MORE)! Powered by Tennis Warehouse.
Episodes
Tuesday Aug 22, 2023
Tuesday Aug 22, 2023
Being the parent of a top junior tennis player isn't easy. Add in coaching and it is even tougher! But Quinn and James Borchard seem to have the secret formula to success as this father-son duo continues to find amazing results and have all the fun while doing it! 
Quinn Borchard joins us again to talk about what being the father and coach of a top Little Mo player is like and how things have changed as his son, James, continues to grow and improve in terms of equipment, opportunities and more. We hear all about their trip to Croatia, what's on tap for the year to come and how his little brother, Beau, is finding his own path. 
If you have a junior player in your life, this is an episode you don't want to miss! Listen in as we talk about: 
Navigating new experiences as a player & kid
Tournament stories on & off court! 
Travel experiences, etc. in Croatia! 
Singles & dubs
But also how he is still "just a kid"
Gear changes! 
Watch James Borchard at the Smirkva Bowl: https://www.youtube.com/watch?v=ND61yciiG2k 
Learn more: https://www.smrikve.com/smrikva-bowl/
If you have any further questions or want to continue the conversation?! Email us at podcast@tennis-warehouse.com  
Shop with us for all your TENNIS needs all over the WORLD:
🇺🇸 Tennis Warehouse -- http://www.tenniswarehouse.com
🇪🇺 TW Europe -- http://tenniswarehouse-europe.com  
🇦🇺 Tennis Only AUS -- http://tennisonly.com.au  
Happy Hitting!